Commercial Supply Distributors provides durable shelter furniture designed to withstand the demands of intensive-use environments while at the same time offering comfort, style, and durability. CSD's complete line of shelter furniture includes homeless shelter furniture, rescue mission furniture, group home furniture, abuse center furniture, transitional home furniture, and more. From heavy duty metal beds to upholstered living area seating, CSD'S homeless shelter furniture creates living environments that are highly suitable for those in need of a safe place to rest, eat, and shower.
Homeless shelter furniture must be extremely durable furniture and also very comfortable and welcoming. For more than 30 years, CSD has been supplying furniture for shelters throughout the United States and Canada. We understand the need to provide homeless shelter furniture that is modern yet practical and both economical and cost effective.
Our complete line of homeless shelter furniture starts with heavy duty metal beds and mattresses for homeless shelters that are specially designed and engineered to withstand the demands of temporary housing environments. And extends to mattresses, seating, night stands, chests and wardrobes, made from a variety of materials including metal, wood, or upholstery.
Designed to stand up to the roughest treatment while remaining attractive, our heavy duty metal beds and heavy duty metal bunk beds combine sturdy construction with comfort and support.
Our metal chests, nightstands, and wardrobes offer durability combined with an attractive modern design. Built with both functionality and style in mind, the metal chests, night stands, and wardrobes have reinforced side panels and textured Sherwin Williams water-based paint with more than 30 colors options available.
Commercial Supply Distributors offers a range of commercial grade institutional mattresses. The flame retardant mattresses below represent our most popular models and all meet or exceed the fire test requirements under CFR-Part 1633 Open Flame standard.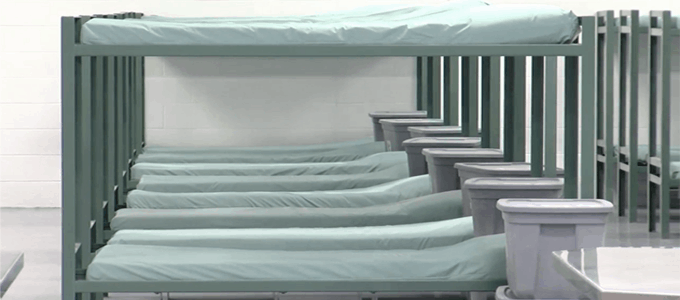 Commercial Supply Distributors supplies upholstered intensive use furniture designed to set the standard for durability, elegance, and practicality. Our upholstered homeless shelter furniture is excellent for durable, high impact, high traffic areas. CSD's commercial grade upholstered seating provides stability, durability, and comfort along with an aesthetically pleasing look.
Commercial Supply Distributors quality contract heavy duty, commercial grade wood homeless shelter furniture provides the market with heavy duty wood furniture that is stylish yet practical, that is exceptionally sturdy and will function well in a variety of settings. All of CSD's furniture is manufactured in the USA.